International Alliance for Women in Music
2022 Pauline Alderman Award Winners
The International Alliance for Women in Music is pleased to announce the winners of the 2022 Pauline Alderman Awards for Outstanding Scholarship on Women in Music.
Rae Linda Brown
The Heart of a Woman: The Life and Music of Florence B. Price
University of Illinois Press, 2020
The Heart of a Woman is the first-ever biography of Florence B. Price, a composer whose career flourished from the 1930s to 1950s. She gained her reputation when the Chicago Symphony Orchestra premiered her Symphony in E Minor in 1933, the first time a major American orchestra had performed a large-scale work by an African American woman composer. Price's years in Chicago formed the core of a working life that saw her create around 300 works in diverse genres, including symphonies and orchestral suites, art songs, vocal and choral music, and arrangements of spirituals.
Through interviews and a wealth of material from public and private archives, Rae Linda Brown illuminates Price's major works while exploring the considerable depth of her achievement. Brown also traces the life of the extremely private individual from her childhood in Little Rock through her time at the New England Conservatory, her extensive teaching, and her struggles with racism, poverty, and professional jealousies. In addition, Brown provides dozens of musical examples for musicians and scholars.
Rae Linda Brown earned her PhD in musicology from Yale University in 1980 and focused her scholarly work on early 20th century African American classical composers, becoming the preeminent international authority on Florence Price, writing articles and creating critical editions of her piano and orchestral music.
Rae Linda Brown died in 2017, leaving her completed manuscript amassing three decades of work to be published posthumously as The Heart of a Woman by the University of Illinois Press.
The book reveals not only profound insights into her music but also accounts for the personal challenges the composer faced being an exceptional woman of her time in the arts. Adjudicators agreed that this publication is "incredibly significant, not only for women, gender, and music, but for the intersection that these concepts have with race," and one added: "What the author does exceptionally well here is fully contextualize all the influences on Price, how many different types of music circles she was active in, and how that resulted in her own unique approach to classical or other styles of composition."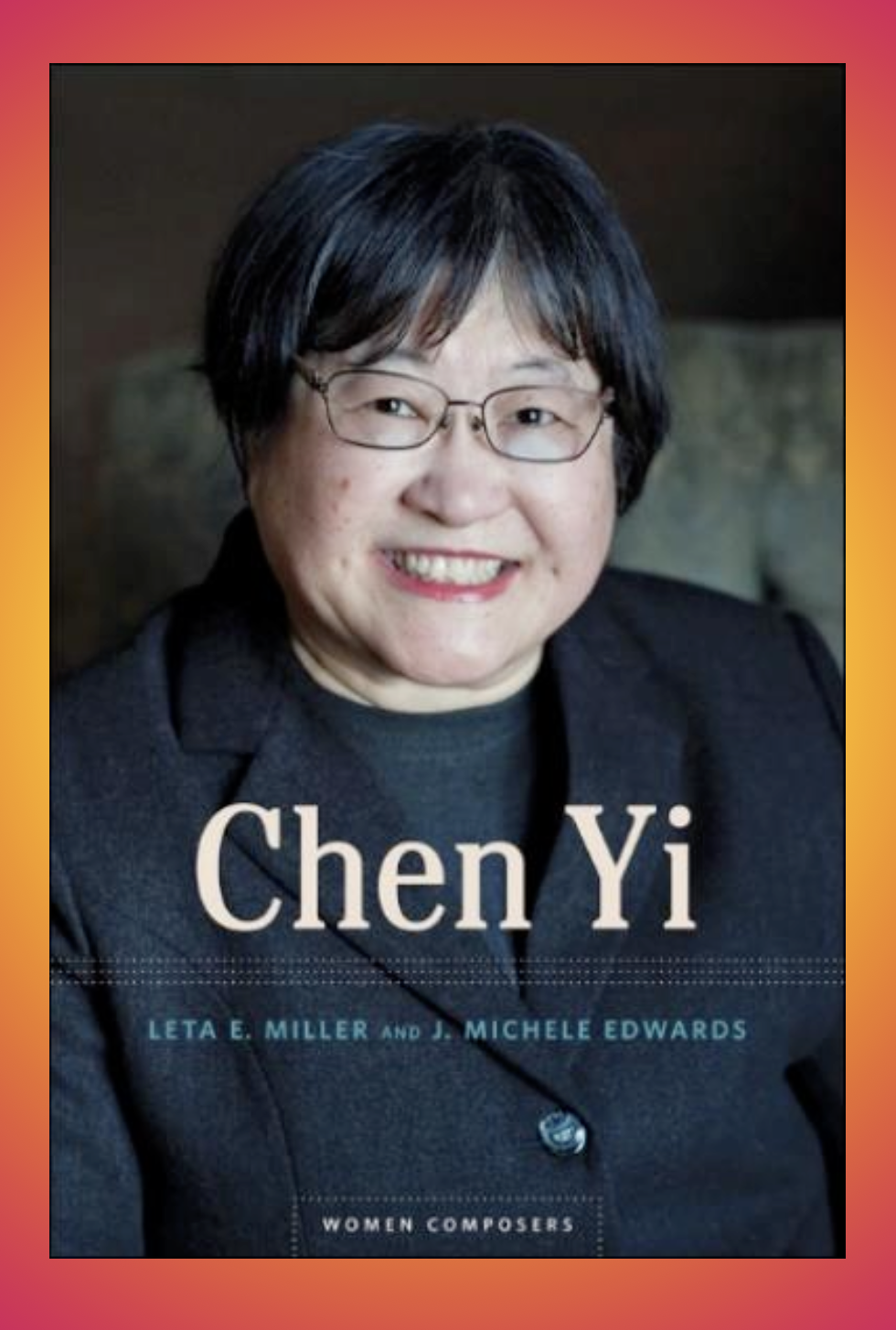 Leila Webster Memorial Music Award
Leta E. Miller & J. Michele Edwards
Chen Yi
University of Illinois Press, 2020
Chen Yi is the most prominent woman among the renowned group of new wave composers who came to the USA from mainland China in the early 1980s. Known for her creative output and a distinctive merging of Chinese and Western influences, Chen built a musical language that references a breathtaking range of sources and crisscrosses geographical and musical borders without eradicating them.
Leta E. Miller and J. Michele Edwards provide an accessible guide to the composer's background and her works, with extensive interviews complementing in-depth analyses of selected pieces. The authors highlight Chen's compositional strategies, her artistic elaborations, and the voice that links her earliest and most recent music. They also address issues such as gender, ethnicity and nationality, transnationalism, border crossing, diaspora, exoticism, and identity.
Adjudicators agreed that this publication is "profoundly significant," exhibiting "outstanding scholarship, and written in a way to appeal to a broad readership." One commented that for those "who are not keenly aware of these decades of Chinese history, this work provides a valuable perspective on the Cultural Revolution, while maintaining a laser focus on Chen Yi's life and the importance of her work."
Musicologist Leta Miller specializes in 20th-century American music. Her publications include books on music and politics in San Francisco in the early 20th century, and a biography of Aaron Jay Kernis.
J. Michele Edwards, conductor and professor emerita of music at Macalester College, specializes in twentieth- and twenty-first-century women musicians and composers. She has contributed numerous articles to journals and books such as Women and Music: A History, Musicology and Globalization, and The Cambridge Companion to Conducting, as well as to reference works such as The New Grove Dictionary of Music and Musicians, International Dictionary of Black Composers, and Women in the Middle Ages: An Encyclopedia. ̈
Article/Book Chapter
Prize Winner
Jeanice Brooks & Kimberly Francis
"Serious Ambitions: Nadia Boulanger and the Composition of La ville morte"
In Jeanice Brooks, ed., Nadia Boulanger and Her World, 19-53. Chicago: University of Chicago Press, 2020
This book chapter investigates the personal and collaborative relationship between Nadia Boulanger and Raoul Pugno as they composed their opera La ville morte. Based on her newly released daybooks, this chapter provides insight into Boulanger's aspirations, reveals the reality between Pugno and Boulanger's unequal partnership, and analyzes how misogyny affected her creative development and compositional output as a female composer in early twentieth-century France.

Jeanice Brooks is a professor of music at the University of Southampton. She specializes in Renaissance music, music in interwar France, and music and gender. She is the author of The Musical Work of Nadia Boulanger: Performing Past and Future between the Wars and Her Courtly Song in Late Sixteenth-Century France.
Kimberly Francis is a Professor of Music at the University of Guelph and the Director of Interdisciplinary Studies for the College of Arts. Her work focuses on intersections between gender and cultural engagement in the field of musicology. She is the author of Teaching Stravinsky: Nadia Boulanger and the Consecration of a Modernist Icon and the editor of Nadia Boulanger and the Stravinskys: A Selected Correspondence.
Adjudicators described the chapter as "excellent" and said it "offers a new perspective on women composers during the period" and "exposes the ambiguities and inequities of the collaboration" between Nadia Boulanger and Raoul Pugno.
Ginger Dellenbaugh
Maria Callas's Lyric and Coloratura Arias (33 1/3)
Bloomsbury Academic, 2021
Ginger Dellenbaugh is a music historian, opera singer, and part-time professor at the Eugene Lang College at The New School in New York. She received a B.M. in Vocal Performance from Vanderbilt University and an M.A. in Liberal Studies from The New School for Social Research. Her work has been published in Oxford American, The Journal for Interdisciplinary Voice Studies, and Public Seminar. Her current research involves patents of music notation in the USPTO.
Maria Callas's Lyric and Coloratura Arias is the 163rd book in Bloomsbury's critically acclaimed 33 1/3 series. It explores the lasting legacy of famed soprano Maria Callas through her 1954 recital album. Dellenbaugh examines Callas's vocal technique, the cultural reception of her voice in classical music and pop culture, and the simulacrum of Callas as a mythic diva.
Adjudicators praised Dellenbaugh's "beautiful writing style" and "evocative language… while remaining both accessible and rigorous." In the words of one adjudicator, this book is "a meditation on Callas in the vein of Alex Ross's best public scholarship, merged with the personal analytical style of authors like Catherine Clement and Philip Gossett."
Article-length submissions:
Isidora Miranda
"Creative Authorship and the Filipina Diva Atang de la Rama."
Journal of Musicological Research 40, no. 4 (2021): 297-322
Isidora Miranda is an Assistant Professor of the Practice in Musicology and Ethnomusicology at the Blair School of Music. Her work primarily focuses on the history of music and theater performance in the Philippines in the early twentieth century.
This article details Filipina soprano Atang de la Rama's career in Tagalog sarsuwela and vaudeville against the backdrop of American imperialism, rising Filipino nationalism, and the emergence of a women's rights movement in early 20th-century Philippines. It investigates the role of performer as a locus of creative authorship and de la Rama's cultural and political influence.
Adjudicators described it as "riveting, thoroughly researched, and informative." In the words of one adjudicator, "Miranda masterfully blends first-hand sources, historical context, auditory elements, societal views, and contemporary research into formulating a convincing narrative regarding de la Rama and her legacy."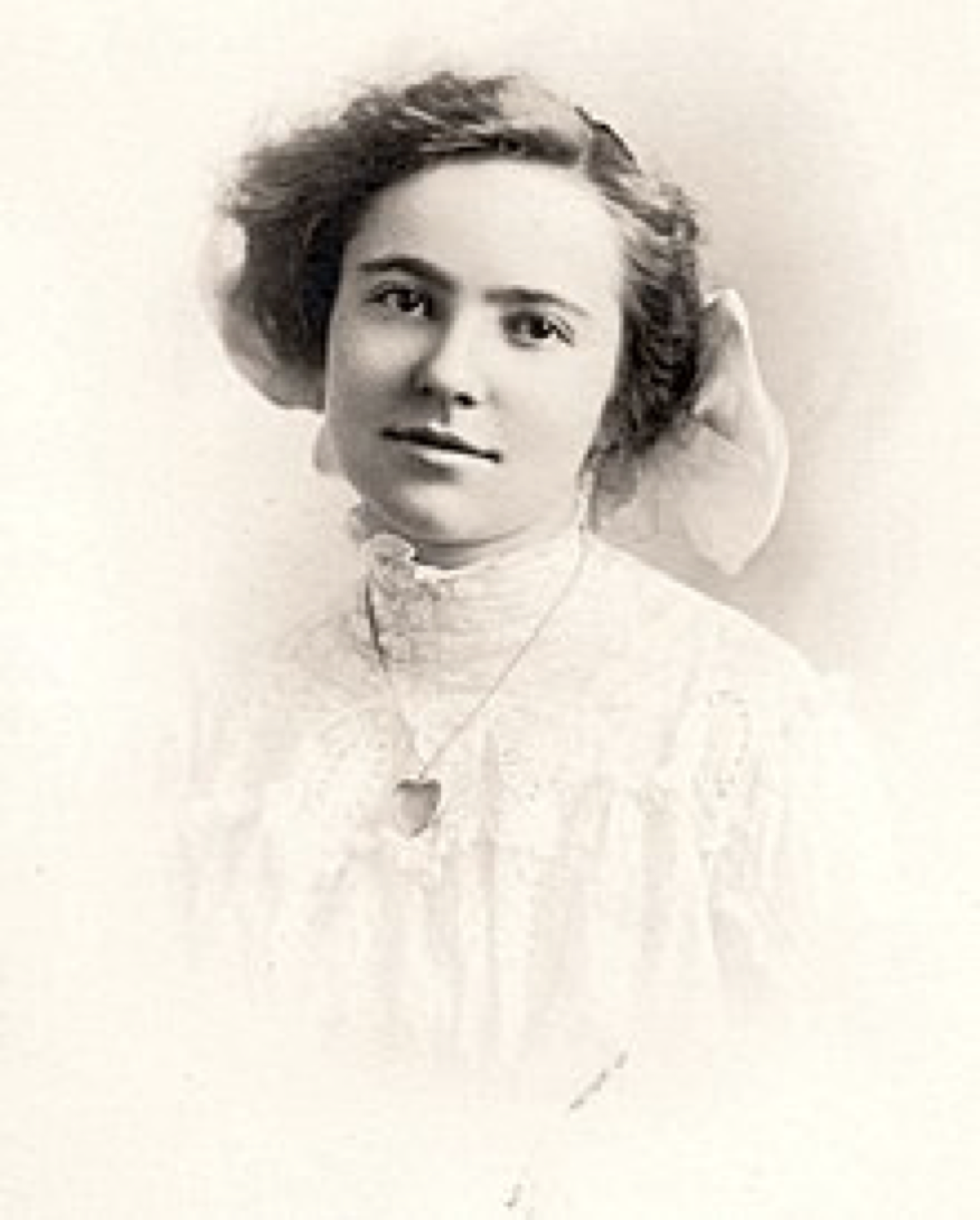 The Pauline Alderman Awards were founded in 1985 by the International Congress on Women in Music to honor the memory of pioneering musicologist Pauline Alderman, Ph.D. (1893-1983), founder and chair of the Music History Department of the University of Southern California. 
Every two or three years we call for scholars to submit their best work in the categories of Book, Article, or Reference work. Past winners include some of the most distinguished scholars writing about women and music. 
Special thanks go to the adjudicators of the 2022 Awards: Vivianne Asturizaga, Rachel Becker, Morgan Davis, Mark Everist, Carolina Hengstenberg, Jennifer Lamont, Angela Miller-Niles, Kimberly White, Kathryn Woodard, and Amy Zigler.
Warmest congratulations to our winners, and deepest thanks to authors, publishers, and others who nominated many important new scholarly works on women and music.
Please see the IAWM website for further information on future award cycles.