INTERNATIONAL ALLIANCE FOR WOMEN IN MUSIC
The IAWM fosters and encourages the activities of women in music.
ABOUT IAWM
The IAWM is the world's leading organization devoted to the equity, promotion, and advocacy of women in music across time, cultures, and genres.
IAWM offers membership to anyone advocating for women in music. A connective and informative global organization, with members in 28 countries and growing, IAWM increases opportunity and visibility for women in music. Welcoming members of all genders and disciplines, this forward-thinking advocacy alliance helps reshape the music industry's landscape for greater equity and inclusion in the 21st century.
IAWM amplifies the progress women have worked so hard to achieve in every aspect of musical life, helping to ensure its continued momentum. Central activities include: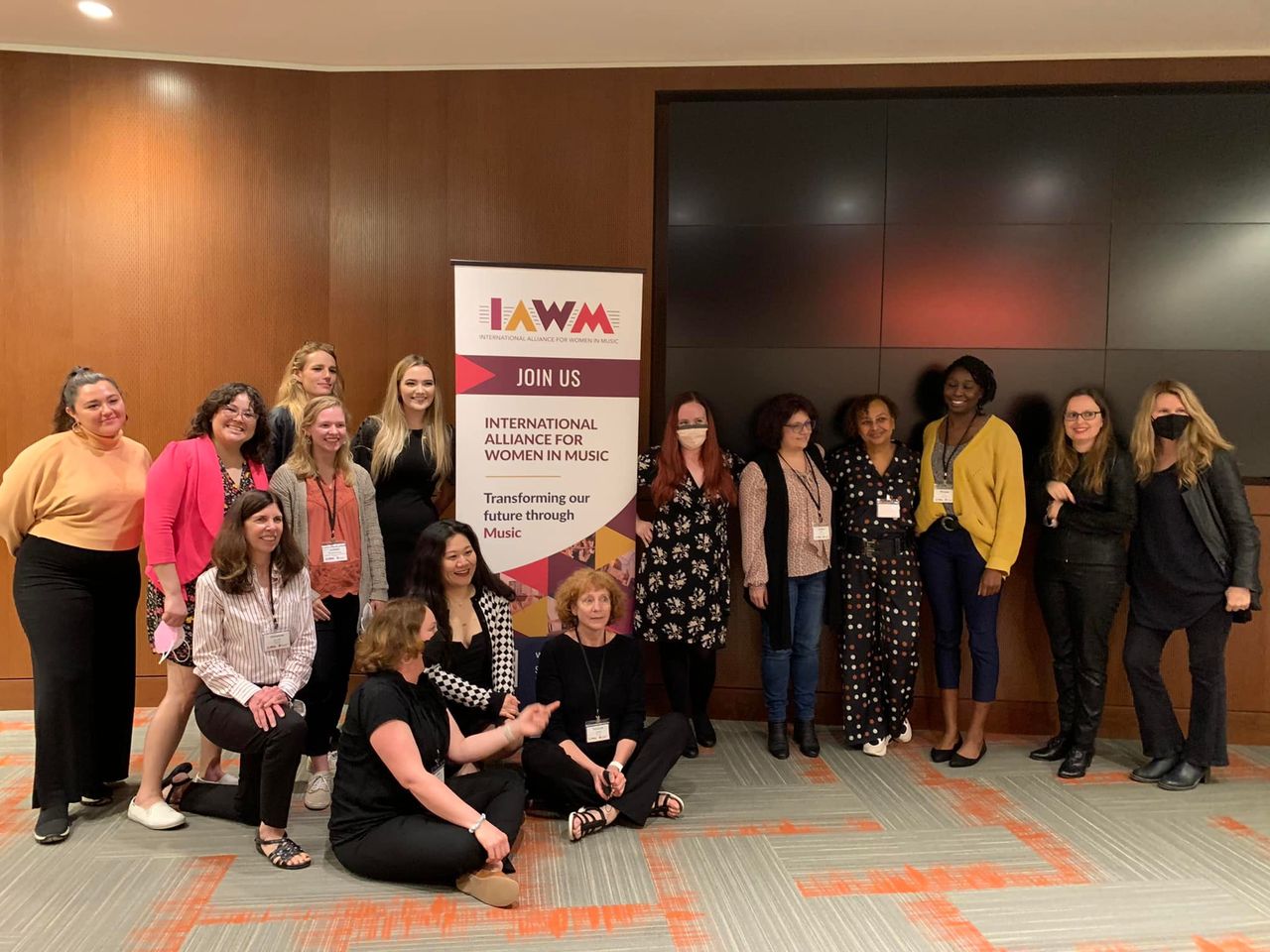 Advocating for the increased visibility and programming of music by women composers
Combating discrimination against women in all genres and disciplines in music
Demanding inclusivity for the contributions of women in all fields of music in university music curricula and textbooks
Publishing a quarterly Journal which includes articles about the work of women in music, conference and festival reports, research, members' news, reviews and more
Providing and informing members of career-enhancing opportunities
Offering competitive awards and grants for members
An Annual Concert at diverse locations globally
A conference convened every three years with diverse musical partners
Networking opportunities with other musicians across the globe through our Members page
The Radio Requests campaign promotes broadcasts of music by composers identifying as women
CORE VALUES
IAWM members represent a diverse spectrum of creative specialization across genres within the music field and include composers, orchestrators, sound ecologists, performers, conductors, interdisciplinary artists, recording engineers, producers, musicologists, music librarians, theorists, writers, publishers, historian, and educators.  Join IAWM's 400+ international members to make a difference in the future of music!
DIVERSITY, EQUITY & INCLUSION
A diversity of ideas, approaches, disciplines, and musical styles are essential to inclusion and equity, and contribute to greater understanding, knowledge, and creativity. For IAWM, achieving diversity means affirming the inclusion and involvement of a broad representation of our musical community across race, color, nationality, ethnicity and cultural background, gender and gender identity, sexual orientation, age, socio-economic status, disabilities, education, global geography, and religion. The IAWM Board of Directors embraces the understanding that the definition of diversity is constantly evolving, and achieving it is an ongoing process. Therefore IAWM pledges to:
Promote cultural and professional musical diversity and inclusion within our board and membership
Ensure that IAWM's communications are welcoming to all members and potential members
HISTORY & ACTIVITIES
The IAWM was formed in 1995 through the merger of three organizations that arose during the women's rights movements of the 1970s to combat inequitable treatment of women-in-music: the International League of Women Composers (ILWC), founded in 1975 by Nancy Van de Vate to create and expand opportunities for women composers of music; the International Congress on Women in Music (ICWM), founded in 1979 by Jeannie Pool to form an organizational basis for women in music conferences and meetings; and American Women Composers (AWC), Inc., founded in 1976 by Tommie Ewart Carl to promote music by American women composers.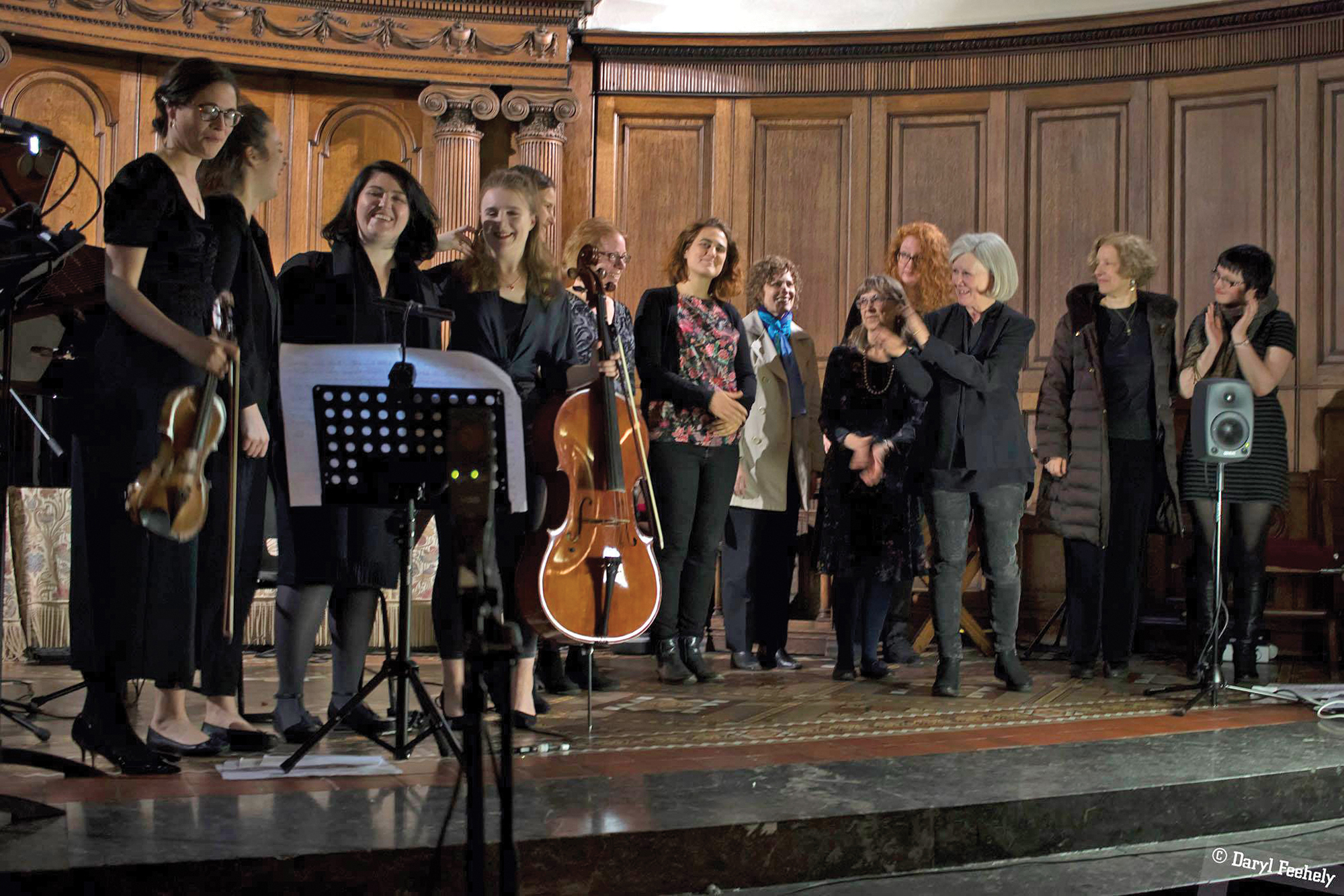 The ILWC published the ILWC Journal and supervised various projects, including the publication of a directory of music by women, several radio series, an association with Arsis Press (which specializes in the publication of music by women), and a competition for student composers. The ICWM congresses consisted of concerts, workshops, and academic papers all aimed at an international exchange of information about music by women. The AWC created a library of music scores at George Washington University, published a journal, the AWC News/Forum, and produced concerts and recordings of music by American women.
THE IAWM TODAY
Through the efforts of its members and board, the IAWM continues the work of its parent organizations to achieve its cultural and educational mission of gender equity. The IAWM sponsors an annual Search for New Music by women offering prizes in a number of categories sponsored by esteemed women and men in music. The IAWM also sponsors other awards including the Pauline Alderman Award for musicological and journalistic works by women in music; a Programming Award to honor and endorse those performers who have made efforts to achieve greater gender equity in their programming; as well as an Education Grant to music educators of students in primary and secondary schools. The Women Who Innovate Grant  is for those creating new work, seeking collaborative opportunities, taking risks, and pushing the boundaries in their musical realm while demonstrating an active commitment towards advancing equity, diversity, inclusion, and accessibility in their work.
The Journal of the IAWM, published four times a year, includes research about women in music, continuing the tradition of the AWC News/Forum and the ILWC Journal. The Journal of the IAWM is a first-hand resource on information about women in all disciplines of music and has been cited as such in research articles. Another journal founded by the IAWM, Women & Music: A Journal of Gender and Culture, is now handled separately by the University of Nebraska Press.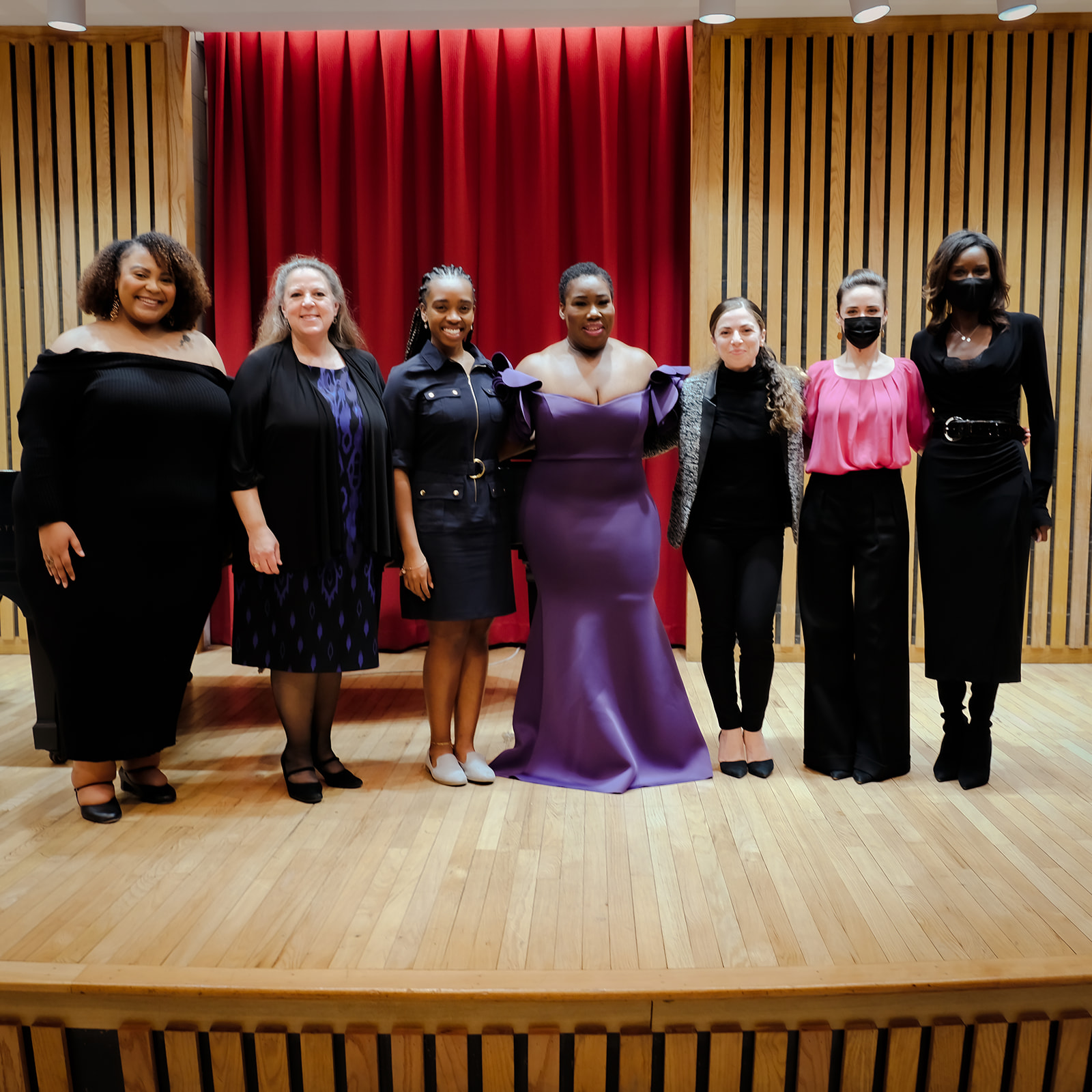 Additional opportunities for members include the call for an Annual Concert occuring each Fall in locations throughout the world – in 2021 at Howard University in Washington D.C., and in 2018 at Trinity College, in Dublin, Ireland.
Every three years, members from around the globe convene for the IAWM Conference with performances and the opportunity for presentations, papers, and networking. Our next conference is planned for 2025. We are looking for hosts from outside the United States.