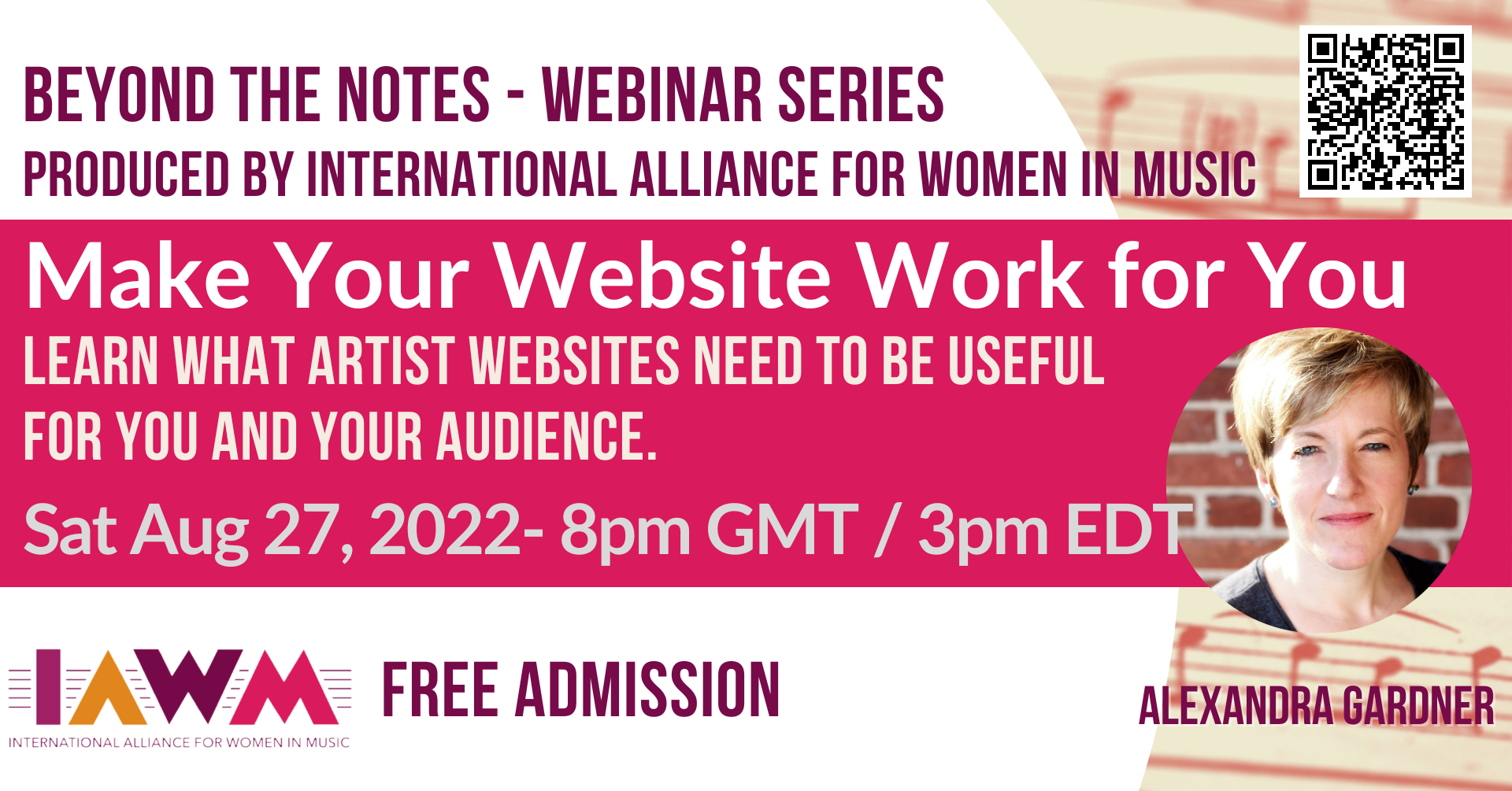 BEYOND THE NOTES is a series of webinars for musicians and music fans produced by IAWM – The International Alliance of Women in Music
About this event:
Make Your Website Work for You
Learn what artist websites need to be useful for you and your audience.
Composer Alexandra Gardner will share artist website best practices of content and structure that will help grow your audience and your career.
The techniques shared are easy to implement and are applicable to both composers and performers.
FREE ADMISSION for members and non-members
Speaker: Alexandra Gardner, Composer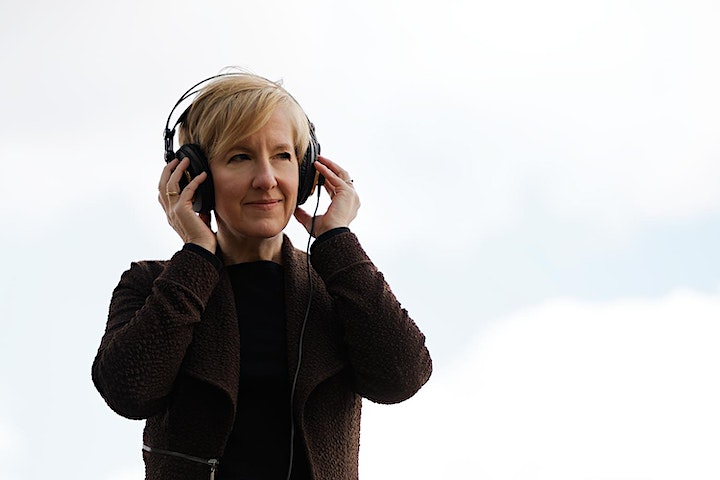 Praised as "highly lyrical and provocative of thought" (San Francisco Classical Voice), "mesmerizing" (The New York Times), and "pungently attractive" (The Washington Post), the music of composer Alexandra Gardner is thrilling audiences and performers alike with a clear, expressive sound and a flair for the imaginative and unexpected. She composes for varied instrumentations and often mixes acoustic instruments with electronics, drawing inspiration from sources such as mythology, the natural sciences, and her training as a percussionist. Her music has been commissioned and performed widely by ensembles and performers such as the Seattle Symphony, SOLI Chamber Ensemble, pianist Jenny Lin, and cellist Joshua Roman.
Alexandra maintains a private teaching studio and consulting/mentoring business, empowering composers to lead creative and fruitful musical lives.
For more information, please visit www.alexandragardner.net
Please register at https://IAWM0827.eventbrite.com
Produced by IAWM – The International Alliance of Women in Music
For more info and questions, email to [email protected]