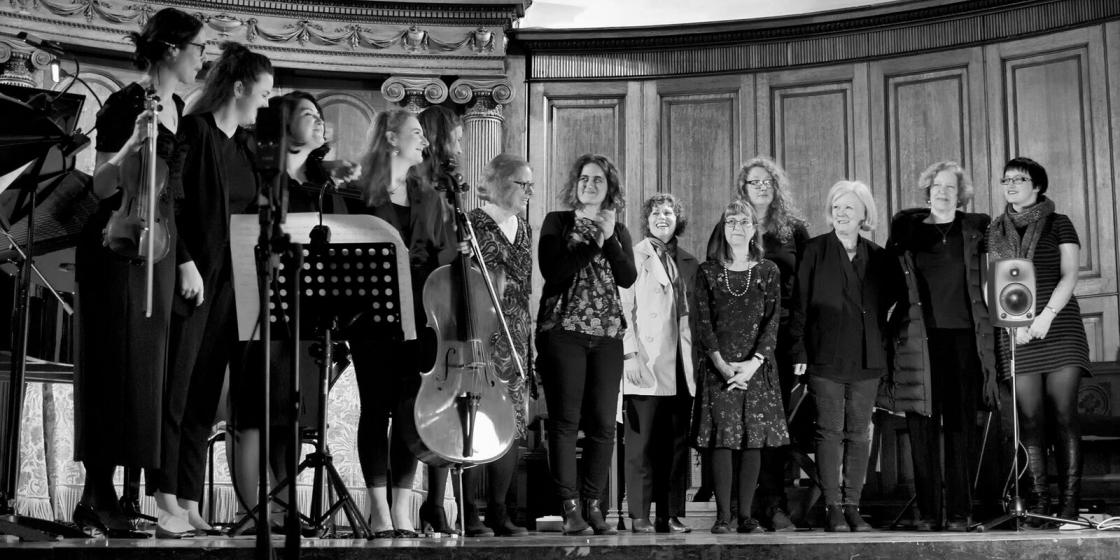 The IAWM Annual Concert 2018 took place on Saturday, October 27, 2018 at 7:30pm at Trinity Chapel at Trinity College Dublin, Ireland. Works were performed by mezzo-soprano Michelle O'Rourke and contemporary music ensemble, Kirkos.
Selected Works
Calling by Diane Berry
con coro by Rhona Clarke
Die Elbe by Silvia Rosani
Flashback by Esther Shuyue Cao
gestures of recoil by Amy Brandon
Gregor's Dream by Judith Shatin
Im Harren by Cara Haxo
LIT by Anna Murray
Songs to Death by Anna Rubin
The Book of Elegant Feelings by Kelly-Marie Murphy
Winter Sketchbook by Jane O'Leary
The Annual Concert 2018 was hosted by the Dept. of Music & the Dept. of Electronic & Electrical Engineering at Trinity College Dublin in partnership with the TCD Composition Centre, Royal Irish Academy of Music, Association of Irish Composers and the Contemporary Music Centre of Ireland.
Photographs: